Here you can find some of the book reviews I have written over the last couple of years – just click on the links to read the review.
—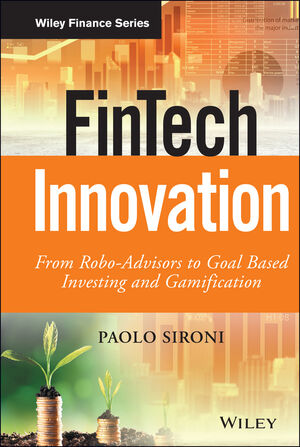 Paolo Sironi (2016). FinTech Innovation: From Robo-Advisors to Goal Based Investing and Gamification
This is an excellent overview of how financial technology is currently transforming both the practice and business of wealth management and investment management. This book is straightforward to read, and arguments make sense. Sironi discusses things like robo-advisory, goal-based investing, and gamification at multiple levels. Sironi relies on a lot of research and examples so it can be used literally anyone interested to actually understand what's going on in the financial services industry at the moment.
The book contains comparatively little math, so it's easy to read and digest. The book has a logical structure, and most of the chapters can be read without reading everything else. I highly recommend this book as it's crucial for the financial services industry, and especially wealth managers, asset managers, and private bankers, to understand why, how and by whom the industry changes in the near future.
—
Pranay Gupta & T. Mandy Tham (2019). Fintech: The New DNA of Financial Services
Numerous books on fintech have been published in recent years, but they have only managed to capture a glimpse of what is going on. Gupta and Tham have put together a vast collection of articles that cover a lot of ground in terms of scope and extent of the revolution that is going on in the financial services industry right now.
A valuable addition to the overall literature on fintech that will provide a great introduction to the global issues around technologies and financial services.